astoria crest motel. since 1952
The Astoria Crest Motel is a long standing icon in the city of Astoria. Opened in 1952 as the Crest Motel; this was the premier property in the area offering 16 rooms and an owners quarters overlooking the Columbia River.  Through out the years the original buildings have been renovated and two more buildings were constructed. These additions made up the 40 rooms the property had to offer.  unfortunately, the age of the property had begun to show and the quality of the rooms prevented many from experiencing the peaceful and relaxing atmosphere that a spectacular location can offer.
As they say in the real estate business, There are three things to consider in a home, "Location, Location, Location".   Don & Wendy West and Marshall & Patricia Doyle believe that this holds true in selecting a place to stay away from home, but we also understand the importance of being a clean, comfortable and safe place to stay.   The new owners are hard at work renovating the buildings and updating all the rooms.  Since July of 2014 we have renamed the property the  Astoria Crest Motel. The lobby building was completely renovated to enable us to offer an accommodating lobby, breakfast area and meeting space and back office area that the property desperately needed.  The rooms have all been repainted and all new flooring in nearly complete.  You can now sleep in a comfortable bed with all new sheets and linens.  New state of the art lock system was installed and we maintain 24 hour shifts to ensure all your needs are met any time of the day.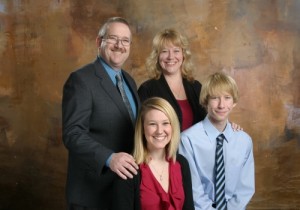 Marshall Doyle is a native Oregonian and Air Force Veteran. He has over fifteen years of business ownership experience and 10 years in property management, where he managed apartments, condominium associations, retail, hotel, and office properties. He brings his passion for customer service and desire to offer the guest the best experience possible to the team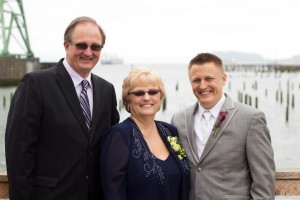 Don West, a native Oregonian and Astoria resident, brings his 35 plus years of hotel management experience and guidance to the team. His training and experience from numerous properties over the years, is utilized as needed by Wendy and her team in order to offer an outstanding guest experience.
Wendy West, a native Oregonian and Astoria resident, brings her years of hospitality, retail and food service experience and passion for guest services to this outstanding team. Her goal is to offer a comfortable stay at this outstanding view property. She manages the daily operations with the assistance of her outstanding staff and owners.